I had a lovely evening last night at the Portico Library, Manchester, to help celebrate the publication of Red Room. Elizabeth Baines, Bill Broady, Vanessa Gebbie, Rowena Macdonald and Felicity Skelton were all there, to either read extracts or full stories, and a good crowd of people turned up to listen to them. I gave a quick introduction to the book and then introduced everyone and it was a real treat to hear the writers reading out their work… something which always fascinates me because stories often sound quite different when read aloud. Everyone did a sterling job and it was lovely to see copies of the book being snapped up afterwards.
Here are some photos from the night: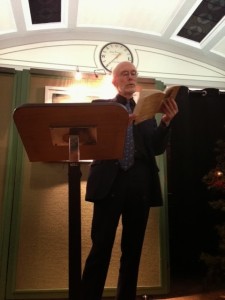 Bill Broady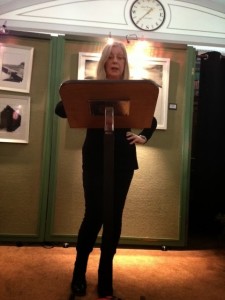 Elizabeth Baines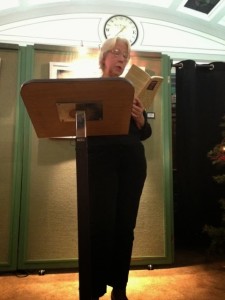 Felicity Skelton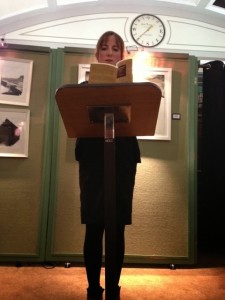 Rowena Macdonald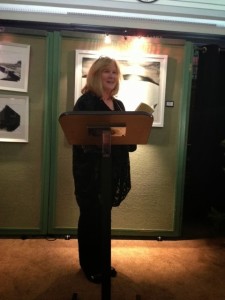 Vanessa Gebbie
Thanks to everyone who came along – writers and audience alike – and to the staff at the beautiful Portico Library for having us. If you'd like to get hold of a copy of the book, it's available from all the usual suspects as well as from the publisher, Unthank Books.
* Thanks also to the Word Factory, London, who invited Bill Broady along to read from the book at the end of October. I couldn't go along myself but I heard it was a great night.